Wow, tak terasa sudah genap setahun gw menjalani hidup gw sebagai seorang jomblo. Delapan Agustus ini adalah perayaan setaon jatuhnya bom atom 'kita udahan aj yah' yang dilemparkan sang mantan via line message. Yeah, I know, tragic. Tapi secara ini ud  setaon dan menurut pedoman besar move on ala anak gaul dan berdasarkan trend statistik fungsi antara lama waktu jadian dengan waktu yang dibutuhkan untuk move on adalah asimtotik terbolak-balik (bayangkan sendiri bentuk grafiknya), ini berarti udah saatnya bagi gw untuk move on beneran dan menulis sebuah finale yang epic untuk seri balada move on. Yup, dan setelah merenung selama beberapa detik sembari nyabutin jenggot, gw pun memutuskan untuk menulis tentang dompet gw untuk finale balada moving on ini.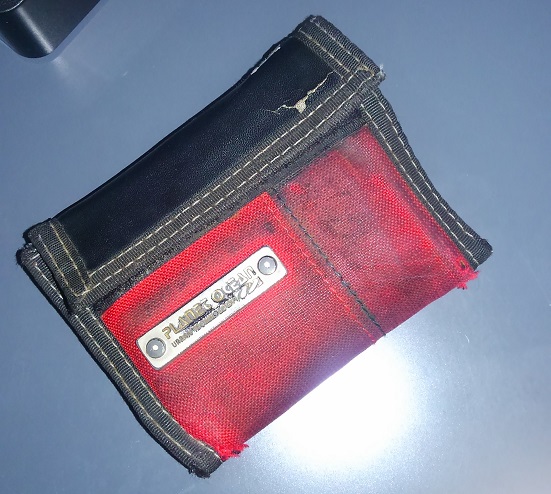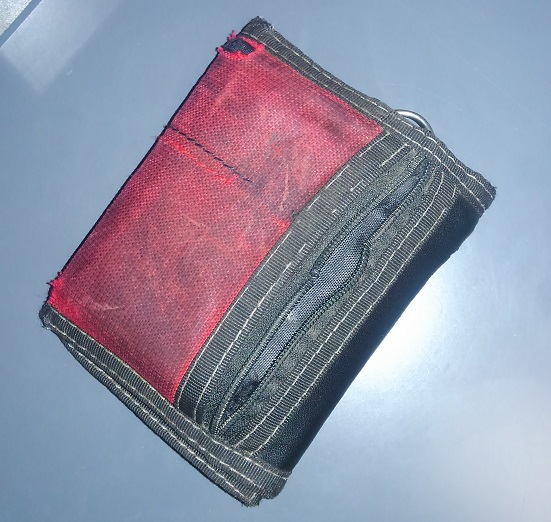 Dompet? Kenapa dompet gw? Simple, karena dompet merah merona busuk yang saat ini gw pake tak lain tak bukan adalah dompet pertama dan mungkin terakhir gw. Yup. Gw inget banget dompet ini gw beli kalo ga salah pas smp kelas 3. Waktu itu, adalah syarat wajib bagi anak gaul yang ud akil baliq untuk menyatakan ke-akilbaliq-annya ke seluruh dunia dengan memiliki dompet merk Planet Ocean. Alhasil, di suatu weekend yang cerah, gw pun pergi ke lippo supermall (Waktu itu cuman ada lippo supermall, belon ada mall2 yg laen) untuk menggenapi takdir gw dengan ngebeli dompet Planet Ocean berwarna merah dengan tulisan Max Cross yang ujung2nya menjadi sumber inspirasi email alay gw: zerocross_raptor. Adapun kata raptor gw pilih karena gw suka memasak.
Tentu saja, seiring dengan berjalannya waktu, dompet gw pun ikut termakan usia. Warnanya jadi merah bule gara2 kebanyakan kena keringat asam gw. Resletingnya ud lepas di sana sini. Busanya ud keluar2 semua. Plat Planet Oceannya ud karatan. Dan yang terpenting, baunya juga ud ga tahan minta ampun, mungkin akibat terlalu lama digencet sama bokong gw setiap harinya. But then, it still does its job well dan somehow gw ga merasa ada urge untuk beli dompet yang baru walaupun dompet gw ud busuk dan mungkin tidak layak pakai bagi beberapa orang, nyokap salah satunya. Padahal, gw juga ga punya nilai sentimentil apapun terhadap dompet ini dan tidak terikat kontrak apapun dengan Planet Ocean (tapi klo mau diendorse sih ga nolak). Klo memang ilang, ya gw pasti minta mama beliin beli yang baru sih. Lantas kenapa gw masih make dompet ini? Mungkin jawaban yang paling tepat adalah karena ud ada, yawdalah, make the best of it (Percayalah, ini ga ada hubungannya dengan sifat pelit gw).
So, one night, one starry starry night, gw pun nganggur dan memandangi dompet gw yg ud usang and it leads me to this question: "Kenapa hubungan gw dengan NdudBanget ga bisa bertahan, kaya dompet gw? Or maybe the one that I really want to know is: "Kenapa NdudBanget memutuskan untuk membeli dompet baru?"
Hubungan gw dengan NdudBanget emang ga bisa dibilang perfect. We had our problems (yang mana kayanya sebagian besar berasal dari gw dan ketidakmampuan gw untuk gosok gigi 2x sehari), but somehow I think this works, sama seperti dompet gw yang ud enggak banget penampakannya, tapi tetap setia menjaga duid2 gw agar tidak hipotermia. We had our fun times and our crazy time (bayangkan gw ngetik kalimat ini sambil nangis en nyedot ingus) and we also had our tough times. Why it does not work? Dan gw pun mulai masuk ke dalam mode cenayang, thinking about all those 'ifs' and started blaming myself. Dan gw pun masuk ke dalam mode denial yang mana dalem mode ini, I shamelessly asked her to get back with me, twice, although she already had a new suitor and I am aware of that. Sayangnya gagal. Gw ud terbiasa ditolak cewe selama 10 taon gw mengarungi lautan asmara sampe baal, but for this time, it hurt (hurt itu past tense-nya hurt juga bukan yah?).
So, setelah dengan memalukan sambil ingusan dan belekan memohon sembah sujud agar doi mau balikan untuk kedua kalinya dan ditolak, gw pun finally decided to take a friend's advice: cut all ties with her. Advice yg awalnya menurut gw adalah sangat childish (ceritanya sok dewasa), tapi akhirnya gw lakukan juga (hahaha). I even went as far as hiring my friend to remove all her pictures from my facebook album and untagged me from her album (Terima kasih, Angela, upahmu besar di surga). And to this day, we are officially a stranger (Gw yakin ada yang salah dengan grammar kalimat ini).
Waktu pun berjalan dan gw dan NdudBanget pun melanjukan kehidupan kami masing-masing, sendiri-sendiri, doi dengan dompet baru doi, gw masih dengan dompet lama gw, hanya saja, dompet gw skrg kosong. That 'question' still persists in my heart until now, tapi gw sadar gw pikirin sampe botak juga jawabannya ga akan keluar (On unrelated note: gw belon botak yah, maksudnya, skrg emg lg botak sih, tapi botaknya botak manual, bukan botak automatis karena faktor umur, ngerti kan? Oke!). So, dengan mengucap syahaduts, I decided to let go and just embrace the fact that she had already decided to buy a new wallet and it is done already and nothing can be done to change that and the sun sets in the west.
So, NdudBanget, if you somehow ngebaca tulisan gaul yg super mengharukan ini, I just want you to know that I am not blaming you for all of this. Thank you for the great four years and last but not least, I just want to tell you that I have 100% moved on (bangga, walaupun sebenernya telat banget, hahaha). Biar closingnya keren, perbolehkan gw menutup dengan quote yg super fantastis yg memengkakkan hati dan jiwa, supaya cewe yang baca terharu dan menganggap gw romantis, yah itung2 sekalian tebar pesona. So, here goes:
"We may be strangers now but I will always cherish the time we spent together even after I find someone new (assuming there is someone dump enough for me to date) cause you made me a better man and a professional sausage plastic peeler."
Stepen – Ud 100% Move On