Para fans setia sekalian, gw yakin kalian semua pasti ud tau kalau liburan Golden Week, gw pergi ke Togean. Yup, tapi berbeda dengan trip-trip sebelumnya, karena kali ini gw jomblo dan ga punya temen (Yeah, I am that sad and pathetic :D) saat trip direncanakan, gw pun berpikir out-of the-box dan mengundang nyak dan babe gw untuk pergi bersama gw. Yay! Kenapa gw ngundang nyak babe gw? Simple, cause when you go with your parents, they pay for everything. Yep, and by everything I mean everything. They even pay for my 'uang kebersihan toilet'. So, long story short, dengan semua keribetan dan tetek bengek ala mak-mak, tanggal 28 April sampe 2 Mei kemaren, pergilah gw, nyak, babe, dan nyokap.
Seperti kata pepatah, buah jatuh tak jauh dari pohonnya, apparently, autism runs in the family and that's what I find out from the trip (Duh, kemana aj gw selama ini). So, dalam rangka menghormati keautisan bokap dan nyokap gw, I'm gonna write several post tentang mereka selama trip gw ke Togean. And, since I love creating list of post of what story to tell without enough motivation to properly write it, here is another list of it to satisfy my OCD and bump up my SEO.
Togean Family Trip: (Prequel) Why you should travel with you parents?
Togean Family Trip: Klomang Battle Royale
Togean Family Trip: Encounter with Pinky
Togean Family Trip: Sekali Cina, Tetap Cina
Seperti biasa, daftar di atas bakal diupdate dan dikasih linknya begitu postingannya selesai ditulis (yang mana I am planning to write two of them today). As for now, feast yourself on the beauty of Togean and patiently wait for the epic tale of my adventures in Togean, featuring mom and dad.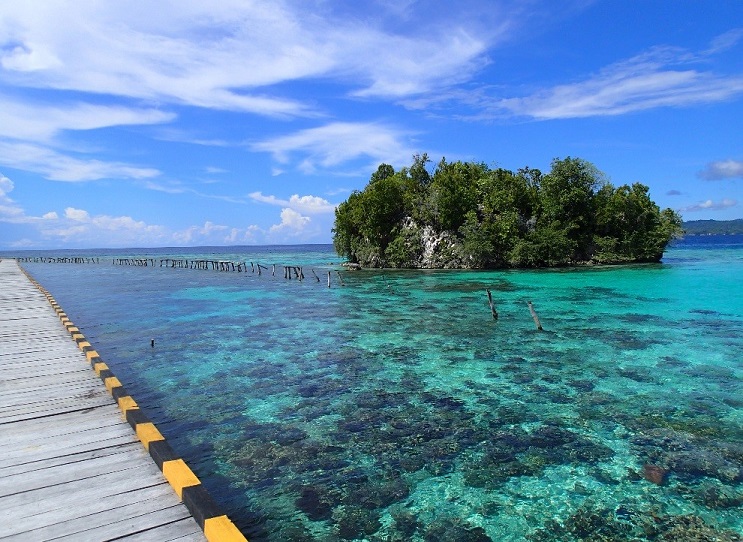 Stepen – Ud Pernah ke Togean