Saat ini (saat pertama kali gw mulai menulis tulisan ini (Gw ga tau selesainya kapan)), gw sedang berada di China dalam rangka tugas kantor. Yup, sejak bulan Januari kemaren, gw ditransfer sementara ke bagian QC alias quality control untuk 'belajar' dan sebagai salah satu program 'pembelajaran', gw disuruh ngekor salah satu senior di QC ke China, tepatnya ke pabrik anak perusahaan gw, buat inspeksi / witness test / dimension check / dan lain-lain (termasuk nuangin bir ke para senior di saat makan malem). So, tanggal 26 Januari kemaren, terbanglah gw ke negeri nenek moyang gw yang mana 125% dari penduduknya terjangkit penyakit sipitus melekpunkeliatanmeremisme untuk pertama kalinya sejak gw dilahirkan. Dan seperti biasa, karena pada dasarnya gw adalah orang yang norak (liat udel aj langsung lari2 keliling kampung), gw pun melihat beberapa hal yang fantastis di China gw rasa bisa gw share di sini agar orang Indonesia berikutnya yang ke China tidak senorak gw.
Tentu saja biar SEO blog ini bagus, sharing-sharingan gw tentang kehidupan gw di China bakal gw tulis dalam beberapa postingan dan postingan ini secara khusus akan berlaku sebagai daftar isi. Pointless memang, tapi demi SEO, apapun akan gw lakukan, termasuk menjual jiwa adik gw ke iblis jika memang diperlukan. So, inilah dia edisi postingan Stepen Goes To China. Monggo dibuka tautannya.
Stepen Goes To China 01 – The Rotten English
Stepen Goes To China 02 – Food Certification
Stepen Goes To China 03 – Discharge Ring and Mai Tai Gigi
Stepen Goes To China Bonus Edition – China's Grape Softdrink: Grape Soda
PS: Daftar di atas bakal diupdate dan dikasih linknya begitu postingannya selesai ditulis. Daftar postingan di atas dapat berubah-ubah sewaktu-waktu tanpa pemberitahuan terlebih dahulu (baca: Klo ada yg keburu lupa gara2 kelamaan ga gw tulis, ya diapus. Klo ada yang tiba2 gw inget, ya ditambah). Untuk keterangan lebih lanjut, hubungi rumah sakit terdekat.
So, kira2 demikianlah postingan ini dibuat seadanya biar para pembaca penasaran sampe kebawa mimpi tentang cerita gw yang fantastis di negeri sejuta umat. Buat spoiler, biar pada percaya klo gw beneran ke China, bukan ChinaTown di Jepang, postingan ini bakal gw tutup dengan dua foto super eksotik yang gw ambil di sana. Asoy!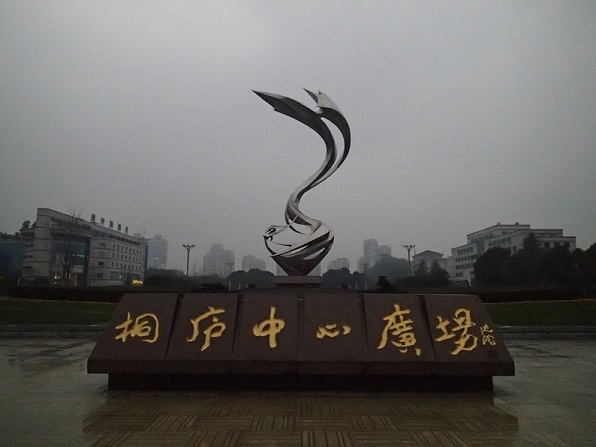 Stepen – Ud Pernah ke Cina